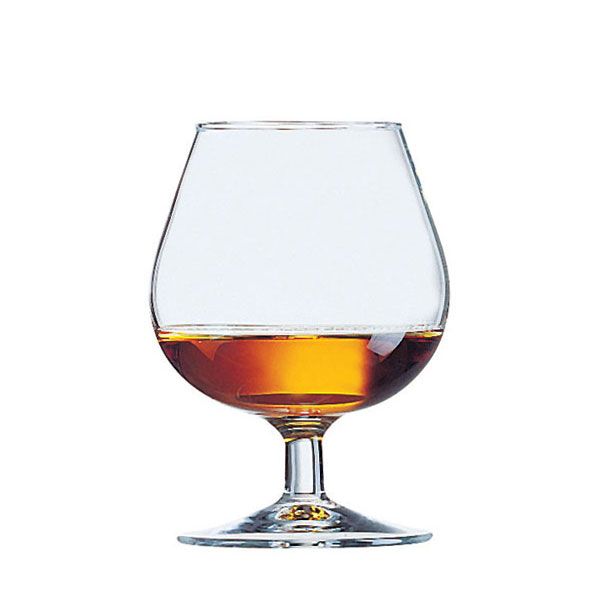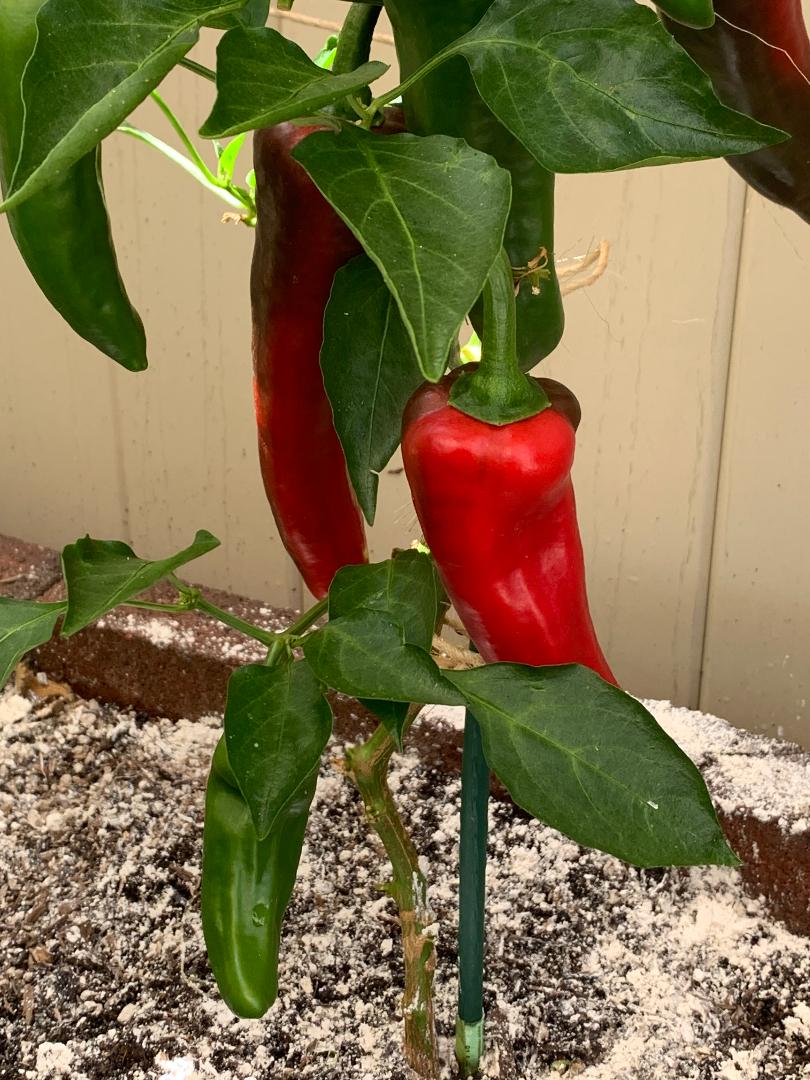 Growing organic peppers on my home patio garden has been a treat. My family love peppers and we are creative when it comes to preparing mouthwatering pepper dishes.
If you walk into any grocery store searching for peppers, most likely you will find a stack of peppers in some sort of bin or display. Even if a stack of peppers are organic, most likely those peppers have been stored up for some length of time that may affect there flavor. But when freshly picked organic peppers from your patio garden that heads straight to your kitchen table for consumption, you can be guaranteed that your peppers will trump the flavor of store bought peppers every time which makes for great tasting pepper dishes. Presented is just a few creative pepper dishes my family enjoy. 
Red Carmen Italian Sweet Peppers stuffed with bacon, green onion, white onion, parmesan cheese sautéed in olive oil stove top.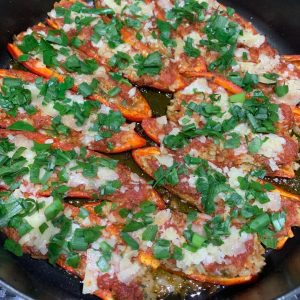 Green Peppers stuffed with bacon, cheddar cheese & green onions covered with olive oil baked in the oven.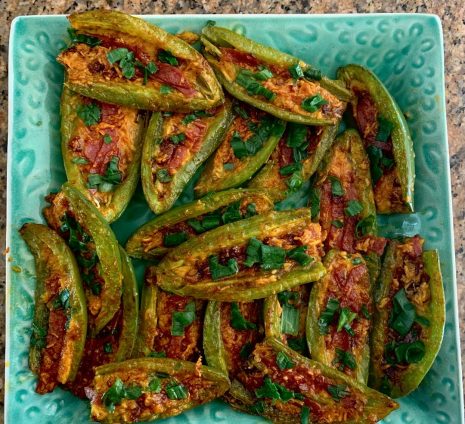 Raw Green Bell Pepper filled with olive oil and balsamic Vintager sprinkled with sea salt and black pepper.
Banana Peeper & Jalapeno Pepper combo rapped in bacon stuffed with parmesan cheese based with olive oil baked in the oven.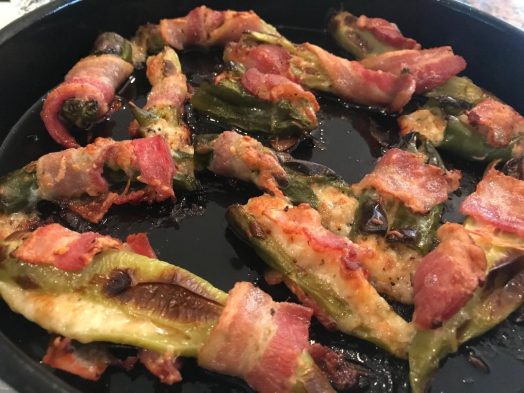 Jarred jalapeno peppers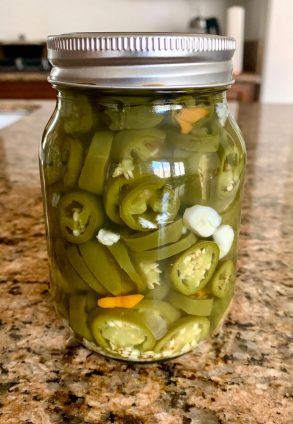 Peppers are one of my favorite vegetables to grow and you can bet you will find them in my patio garden every season. They are very versatile and can be enjoyed with many creative dishes.