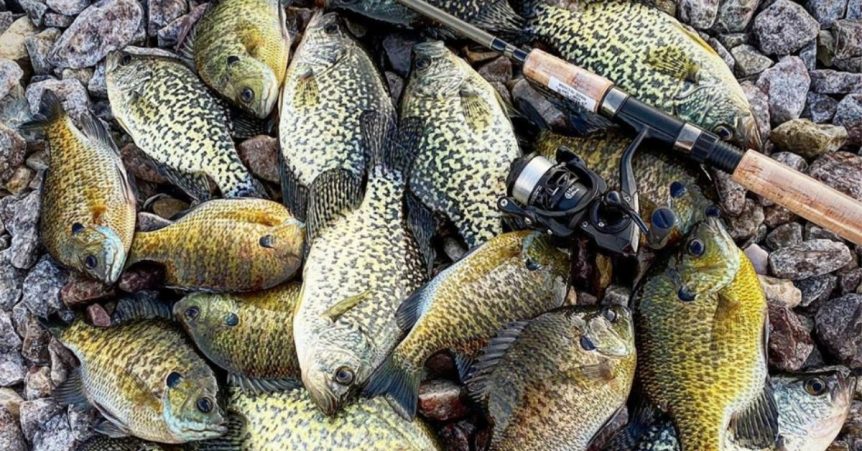 Crappie Fishing
When the topic of discussion is about fishing, anyone can make a sure bet that I will jump in and engage in conversation. As a figure of speech, I guess I can say fishing is in my blood; and the fish I crave for more than any other fish is Crappie.
I would not by any means claim to be a professional angler, but I have been fishing all my childhood and adult life. Throughout my fishing years I have gained a great deal of knowledge fishing for crappie. What I find interesting is that I have spoken to many people who love eating fish but have never eaten Crappie. So I would like to share a little knowledge about crappie that may peak a fish lover Interest.
Crappie is a freshwater game fish(fish of sport and not sold in your local grocery stores). This feisty pan fish can be found in many lakes across North America. 
There are two known species of crappie (Black & White) which are very similar. Weather it is white or black crappie on your dinner table, fish lovers can be sure to enjoy a great meal.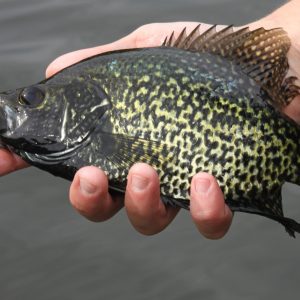 Crappie great taste has led anglers to a great deal of poaching. Poaching crappie can warrant expensive fines, suspension of fishing license and permanent confiscation of angler's fishing gear that can result in the loss of hundreds of dollars.
Rules and regulations vary in different regions when fishing for crappie, so be sure to follow guidelines that will keep you out of trouble and money in your pocket when fishing for this great wonderful  tasting fish.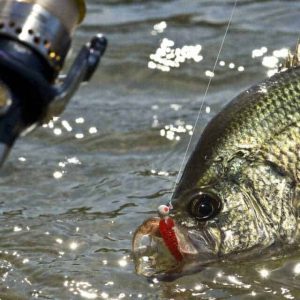 The Crappie Spawn
The best time to fish for crappie is during the spring when water temperature reach 50 degrees. This time of year female crappie move in close to the banks and begin to lay their eggs in 1 to 2 feet of water(known as the spawn). The spawning period is vigorous and last approximately 2 weeks. This is also the time males move in close to the banks to protect the eggs the females lay.
There are 3 great opportunities an angler can experience doing a crappie spawn:
1. Plenty of fishing action.
2. Catching their crappie limit.
3. Anglers are hoping to catch that big trophy male.
Crappie Fishing, Tackle & Baits
There are many different baits, methods and preferences that anglers choose when fishing for crappie success. Listed below are popular basic and successful bait and tackle I use when fishing for crappie. These common crappie baits and tackle are inexpensive and can be found at local fishing baits shops and sporting stores. I find shopping at amazon for crappie fishing gear is quite coinvent; but if you really want to indulge in crappie fishing gear the Bass Pro Shops is a great place to consider. 
Live Minnow